The small towns, rolling fields, and forested ridges of Huntingdon County will feel like home, no matter where you are from. Our communities and rural countryside are home to over 45,000 people, spread throughout 48 townships and boroughs ranging in size from less than 100 people to nearly 7,000. The county's topography varies from gently rolling farmland to heavily forested mountains, and with nearly a quarter of the county's area publicly owned, there is always somewhere new to explore.
Lakes, rivers and streams define our landscape. They are also our most popular attractions, bringing tens of thousands of people each year to play in our clean mountain streams and enjoy the largest lake entirely contained within Pennsylvania.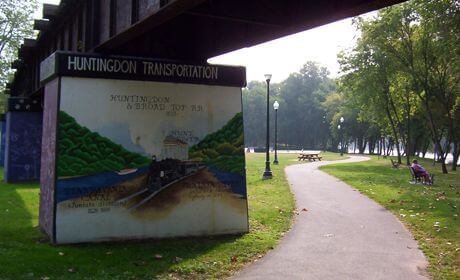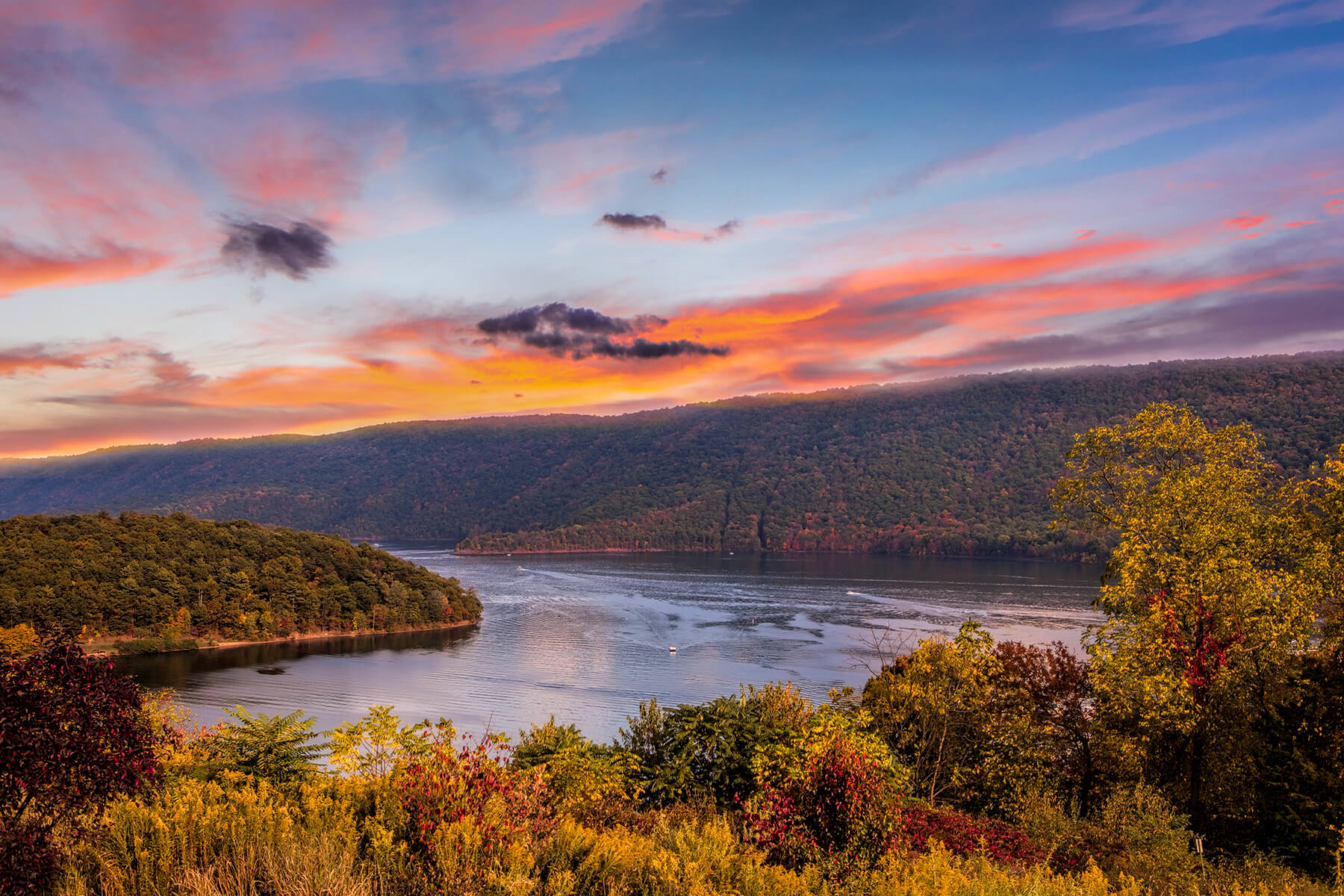 Created as a flood control project, Raystown Lake offers over 8,300 acres of water surface, creating opportunities for a host of water sports including waterskiing, tubing and personal watercraft use. Plenty of public space is available with 29,000 acres of beach and park space, complete with over a dozen public access boat launches. Known for its tremendous fishing, Raystown Lake attracts fishermen from throughout the state and beyond – all looking to land one of our trophy fish. The lake powers a hydroelectric dam and much of our community's tourism business.
Huntingdon, the county seat, is located on the banks of the Juniata River. As the county's largest community, Huntingdon is home to a well-respected private college, a strong, cohesive business community, several churches and a rich history that dates back to the 1780s. Approximately 7,000 people call Huntingdon home – many with families that have lived here for generations. 
Visit our Community Profile & Membership Directory
for more information about Huntingdon County. Including details about: